Kamala Harris made history on January 20th, 2021, when she was sworn in as the Vice President of the United States. Harris, a former prosecutor and Senator from California, is the first woman, first African American woman, and first Asian American woman to hold the office of Vice President.
Harris was born in Oakland, California, in 1964, to immigrant parents. Her mother was a cancer researcher from India, and her father was an economist from Jamaica. Harris attended Howard University, a historically Black college in Washington, D.C., where she earned a degree in political science and economics. She went on to earn a law degree from the University of California, Hastings College of the Law.
Harris began her career as a prosecutor in the Alameda County District Attorney's Office in California. She later served as the District Attorney of San Francisco and as the Attorney General of California. As Attorney General, Harris was known for her work on issues such as criminal justice reform, consumer protection, and fighting against human trafficking.
In 2016, Harris was elected to the U.S. Senate, becoming the second Black woman to serve in the Senate and the first Indian American woman to serve. During her time in the Senate, Harris became known for her tough questioning of witnesses during Senate hearings, including then-Attorney General Jeff Sessions and Supreme Court nominee Brett Kavanaugh.
In 2020, Harris ran for the Democratic nomination for President, but ultimately dropped out of the race and endorsed Joe Biden, who would go on to win the Presidential election. Biden chose Harris as his running mate, citing her experience and commitment to fighting for justice and equality.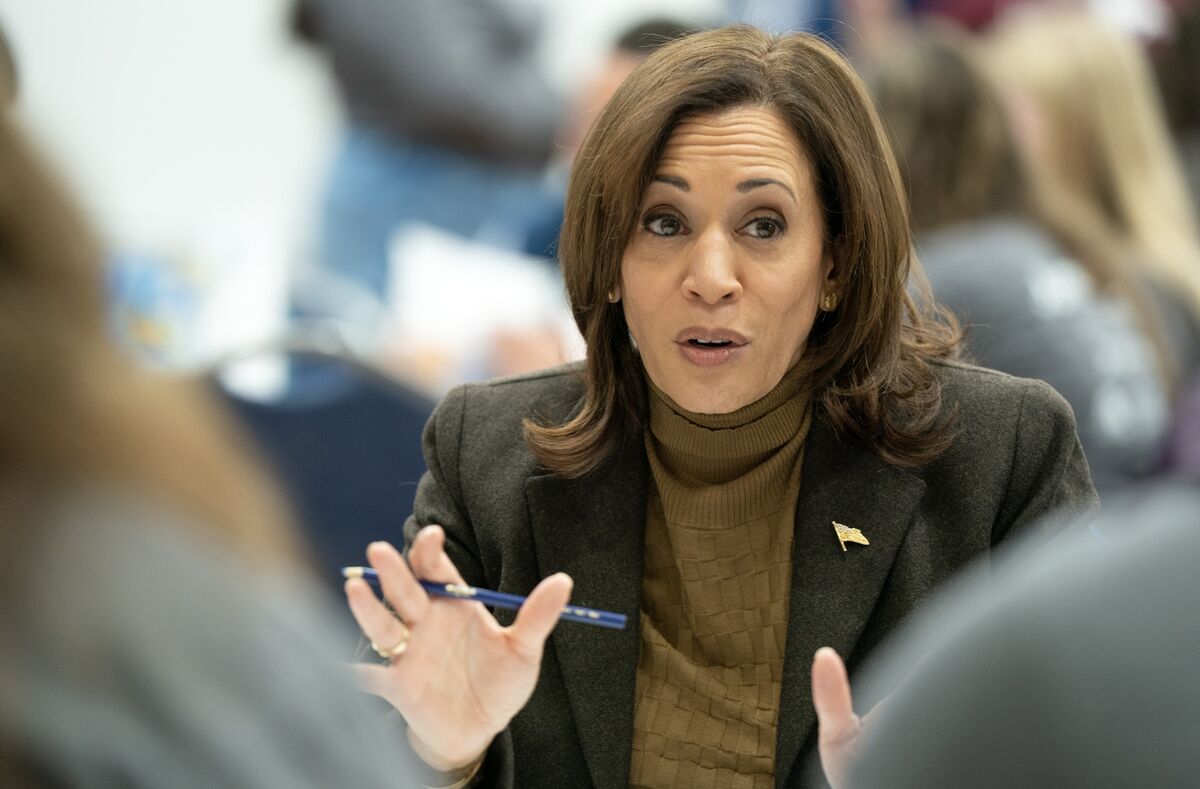 As Vice President, Harris has taken on a wide range of responsibilities, including leading the administration's efforts to address the root causes of migration from Central America, increasing access to COVID-19 vaccines, and advocating for voting rights and democracy.
Harris has also been a vocal advocate for issues such as criminal justice reform, racial justice, and climate change. She has called for reforming the criminal justice system, including ending cash bail and reducing mandatory minimum sentences. She has also been a vocal supporter of the Black Lives Matter movement and has advocated for police reform and accountability.
On the issue of climate change, Harris has supported measures such as the Green New Deal and has called for investing in renewable energy and transitioning to a carbon-neutral economy. She has also been a strong advocate for women's rights and reproductive freedom, calling for protecting access to abortion and increasing access to affordable healthcare.
Harris's historic election as Vice President has been seen as a major step forward for representation and diversity in politics. Her role as Vice President has also been seen as a symbol of hope and progress for marginalized communities, particularly women and people of color.
In conclusion, Kamala Harris's journey to becoming Vice President of the United States is a testament to her dedication and commitment to public service. Her historic election represents a significant step forward for representation and diversity in politics, and her leadership and advocacy on issues such as criminal justice reform, racial justice, and climate change have been welcomed by many. As Vice President, Harris has already made significant contributions to the administration's efforts, and her role in shaping the future of the country is likely to be significant.