Nicki Minaj is a Trinidadian-American rapper, singer, songwriter, and actress who has established herself as one of the most influential female rappers in the music industry. Born in Saint James, Trinidad and Tobago, on December 8, 1982, as Onika Tanya Maraj, Nicki Minaj moved to the United States with her family when she was five years old.
Growing up in New York City, Nicki Minaj faced various challenges, including financial difficulties, domestic violence, and drug addiction in her family. However, she found solace in music and began writing and performing her own songs at a young age.
Nicki Minaj's music career took off in the late 2000s when she signed with Young Money Entertainment, a subsidiary of Cash Money Records, in 2009. She released her debut album, "Pink Friday," in 2010, which included hit singles such as "Super Bass" and "Moment 4 Life." The album reached number one on the US Billboard 200 and was certified triple platinum by the Recording Industry Association of America (RIAA).
Since then, Nicki Minaj has released several successful albums, including "Pink Friday: Roman Reloaded" (2012), "The Pinkprint" (2014), and "Queen" (2018). She has also collaborated with numerous artists, including Drake, Lil Wayne, Beyoncé, and Ariana Grande, among others.
One of Nicki Minaj's defining features is her unique style and persona. She is known for her colorful wigs, eccentric outfits, and bold makeup, which have inspired many fans and fashion designers alike. She has also been vocal about her support for the LGBTQ+ community and her commitment to empowering women through her music.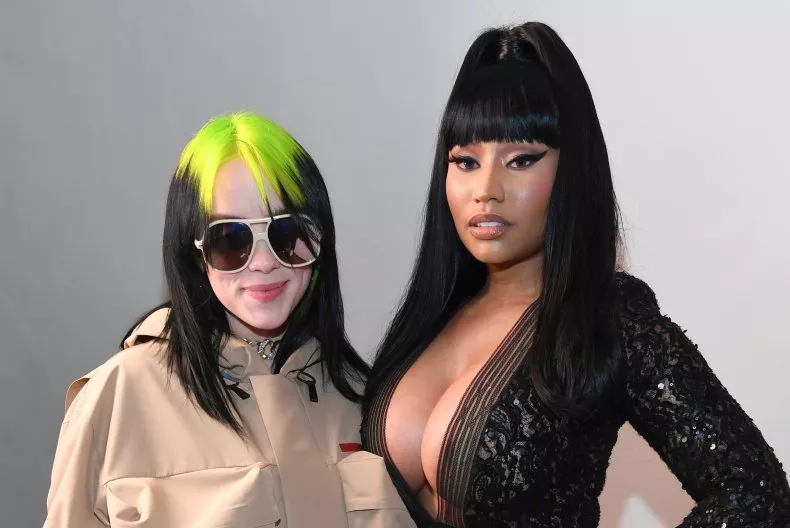 However, Nicki Minaj has also faced criticism and controversy throughout her career. She has been accused of cultural appropriation, promoting unhealthy body image, and using homophobic and transphobic language in her lyrics. She has also been involved in several high-profile feuds with other celebrities, including Cardi B, Miley Cyrus, and Mariah Carey.
Despite these challenges, Nicki Minaj's influence on the music industry and popular culture cannot be denied. She has won numerous awards, including six American Music Awards, twelve BET Awards, and four MTV Video Music Awards, among others. She has also been named one of the most influential people in the world by Time magazine and has sold over 100 million records worldwide, making her one of the best-selling music artists of all time.
In addition to her music career, Nicki Minaj has also pursued acting and television opportunities. She has appeared in several films, including "The Other Woman" (2014) and "Barbershop: The Next Cut" (2016), and has served as a judge on "American Idol" and "The Voice."
Nicki Minaj's legacy will undoubtedly continue to shape the music industry and inspire future generations of female artists. Her unique style, powerful lyrics, and unwavering commitment to her craft have made her an icon in the world of hip-hop and beyond.